Animal Behavior Consultation
Pet Reboot, based in Las Vegas, is a one-of-a-kind Animal Medical Behavior Practice dedicated to helping people and pets enjoy life together! We have on board, a veterinarian who specializes in animal behavior diagnosis and medicine, working with a certified dog trainer and behavior coach.
We have over 25 years of experience in Veterinary Medicine and Dog Training, and we are the only providers offering this type of consultation in Nevada. We develop a personalized plan for your pet after a comprehensive examination. We consider the entire medical and emotional history of your pet. We will stick with you until your pet's behavior issues are resolved!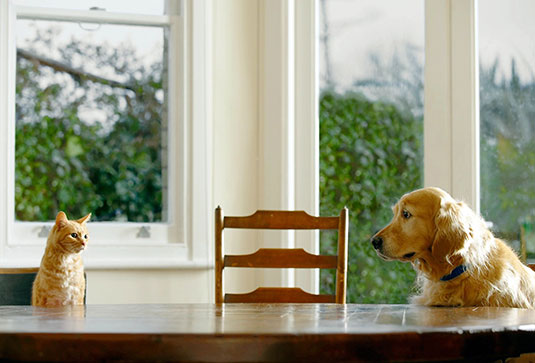 Dr. Ylarde has had a lifelong fascination with animals and their behavior, this includes all the patients she has treated at East Charleston Animal Hospital. After meeting with and attending a lecture by Dr. Lisa Radosta, a veterinary specialist in Animal Behavior Medicine, Dr. Ylarde decided to change the direction of her veterinary career to concentrate exclusively on the behavior issues of cats & dogs. Dr. Ylarde has undergone advanced training under Dr. Karen Overall in Applied Animal Behavior Medicine. She is also Fear Free certified and has been Human-Animal Bond accredited through the AVMA.
Russell Vasquez, Certified Dog Trainer, has worked with animals in Las Vegas for 8+ years both privately and in Veterinary Clinics and Hospitals, as well as in grooming and boarding facilities. Russell is one of a handful of dog trainers to mentor under Master Dog Trainer Duke Ferguson at Unleashed Potential K-9 Academy in Prince Edward Island, Canada. Russell has advanced training in Low Stress Handling and has completed the Fear Free Program whose mission is to prevent and alleviate fear, anxiety, and stress in pets.

Is your dog exhibiting any of these behavior traits?
We can help.

Is your cat exhibiting any of these behavior traits?
We can help.
Contact Us for More Information